Midlothian Science Zone is a world-leading centre for research in animal science and food security, and is the largest concentration of animal related expertise in Europe. Its centre of excellence is close to academic hubs and research institutes around Edinburgh, Scotland's capital city.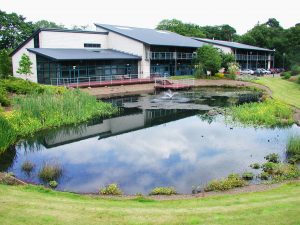 With the Pentlands Science Park, Moredun Institute and Technopole clusters on our doorstop, the Science Zone makes a global contribution to biotechnology and bioscience research and innovation.
It received global recognition in 1996 as the birthplace of Dolly the Sheep. Today, the Roslin Institute, Moredun Research Institute and partners continue to advance the fields of animal health, life sciences and agri-tech.
There have been significant investments at the Midlothian Science Zone in recent years such as the University of Edinburgh's Royal (Dick) School of Veterinary Medicine.
Subscribe to our newsletter
Key Sectors